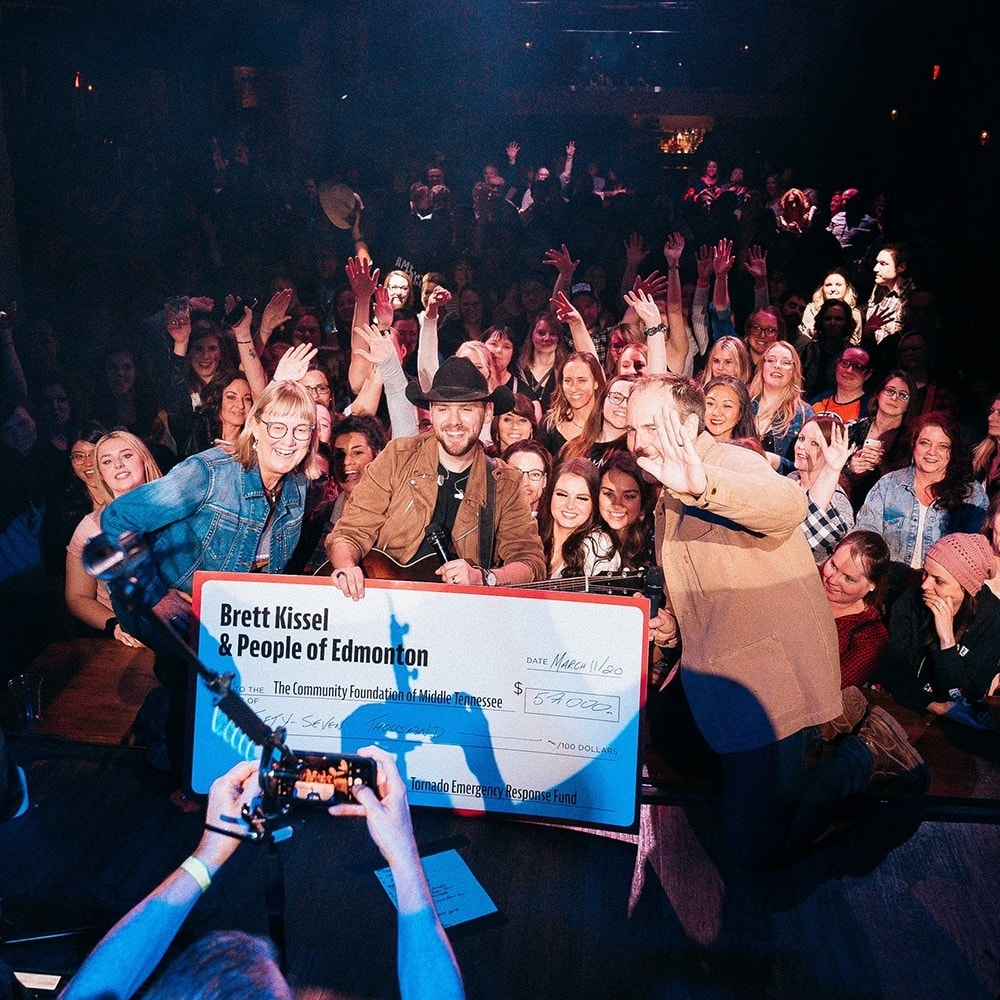 FANS HELP BRETT KISSEL RAISE $57,000 FOR NASHVILLE TORNADO RELIEF EFFORTS
Last night in Edmonton at Station on Jasper, Brett Kissel and his fans helped raise $57,000 for the tornado relief efforts in Nashville.
100% of ticket sales from the fundraiser, as well as additional money raised through auction items, will be donated to The Community Foundation of Middle Tennessee's Emergency Response Fund.
To make additional donations, visit www.cfmt.org
"Last Monday, the tornado ripped through Nashville, and ripped apart so many lives. On last Wednesday night, I had a conference call with my team, where we decided to give the green light to this fundraiser. On Thursday morning we planned the event. On Friday morning, tickets went on sale at 10:00AM, and sold out in 5 minutes. Then last night, one week after the first phone call, my band, my crew, my team, my friends, my family, my fans, and my community rallied together to help another city in need. .
Together, we raised $57,000 for The Community Foundation of Middle Tennessee!! I am floored with the response and the level of compassion Edmonton has for its sister city in Nashville. .
Thank you to Brad Paisley, Connor McDavid, Leon Draisaitl and the Edmonton Oilers for their incredible live auction donations, too.
I wish there was a bigger word that was more significant and held more weight than "thank you". Because I would use that word right now… .
And yes, I did auction off a roll of toilet paper for $1,600. Then I found a second roll. And auctioned that one for $1,600 too. We raised $3,200. Now if that story doesn't go viral, that'd be shitty. Haha."
-Brett Kissel